Kathy Griffin reportedly has big plans for Fashion Police now that Kelly Osbourne is gone. According to Radar Online, everyone at the show is allegedly relieved that she quit and are excited that Khloe Kardashian may be coming on board.
A source explained, "With Kelly gone, the show will be able to move forward in a very positive direction. Kathy plans on doing some fun skits, and is hopeful that Khloe joins the show. During recent months behind the scenes, Kathy and Khloe have established mutual respect for each other. Khloe has a terrific eye for fashion, and Kathy has been assured Kardashian jokes wouldn't be off limits."
An insider previously revealed to the website that Joan Rivers was the glue that held the group together and kept Kelly from fighting with Giuliana Rancic.
Page Six is claiming that with Joan gone and Kelly leaving, Kathy also wants the show to cut ties with Melissa Rivers.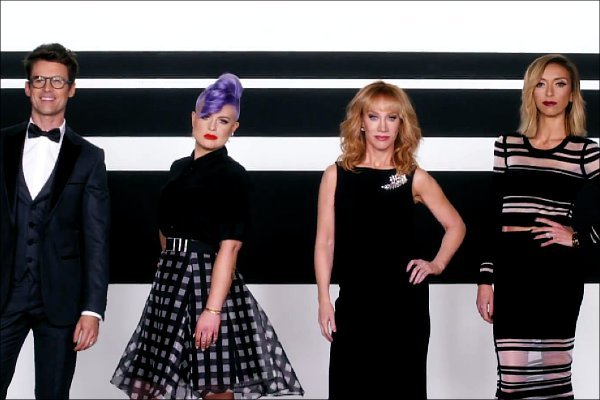 (Image: Ace Showbiz)
More info
HERE