---
Does Money Really Make You Happy?
Money can't buy happiness, but it certainly helps.



Americans seem to think they wouldn't really need that much of it to be happy any way. CNNMoney's American Dream Poll found that nearly a quarter of those questioned said they'd be happy making between 50 and 75 thousand dollars a year.



The responses echo a Princeton study, which found that emotional well-being rose with income, but not much beyond 75 thousand dollars. Ten percent of those polled said making between a dollar and 30 thousand dollars would make them happy, six percent said money can't buy happiness at all, and 23 percent admitted they'd need between 100,000 and 200,000 dollars to be happy.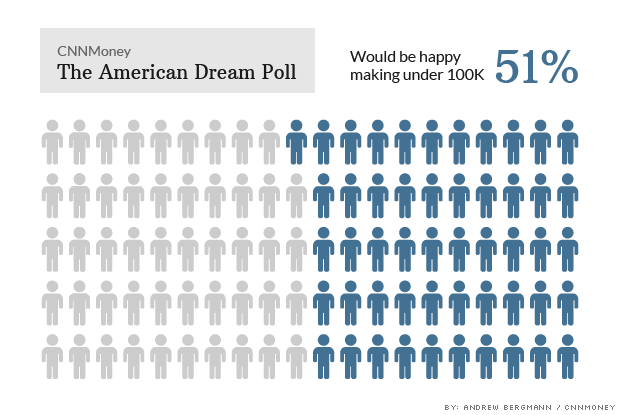 More info HERE