---
Solar Flare Can Send Shockwaves and Mess With Technology Today
If your cell phone is acting funky today it's not because it's Friday the 13th. It's most likely because of a "coronal mass ejection" (CME), a huge cloud of irradiated particles and magnetic shockwave.



The cloud comes from three large solar flares that occurred earlier this week. If the CME strikes, the damage could be severe-- think huge electrical surges capable of knocking out power grids.



The NOAA says a serious event is unlikely, and the CME expected today will only land a "glancing blow" on Earth. Still, satellites could be affected, which could lead to dropped cell phone calls.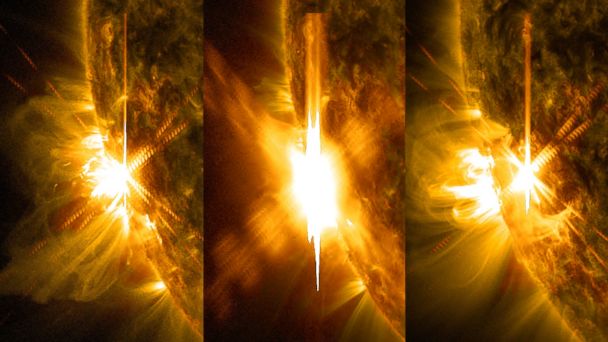 (Image: NASA)


More info HERE